Three Morning Episodes
October 08, 2004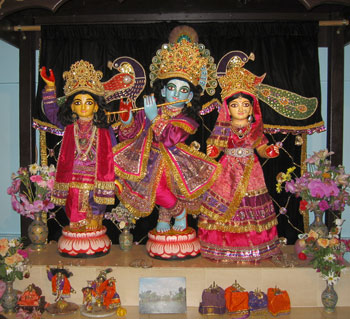 Sri Sri Guru-Gauranga Gandharvika-Giridhari.
---
Episode One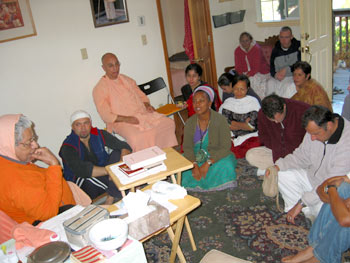 Srila Govinda Maharaj talks with the devotees about
preaching in Russia. He says that he always thinks about the Russian
mission.
---
Episode Two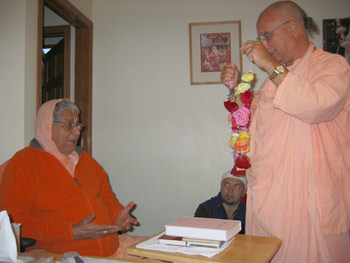 Devotees bring garlands. One is given to Janardan Maharaj who humbly asks, "Should I offer it to you now?" Srila Govinda Maharaj answers, "As you wish."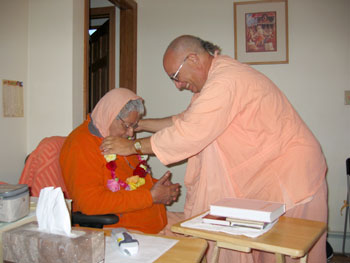 In the midst of laughter, the garland is offered.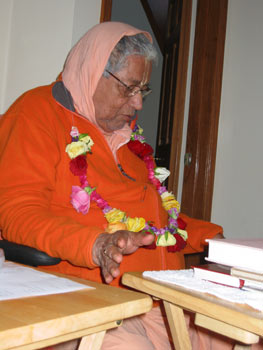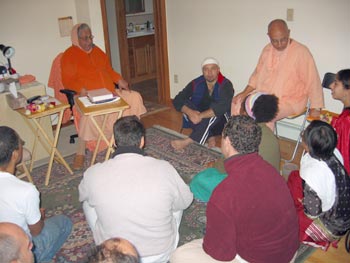 Vaidehi Didi invites Srila Govinda Maharaj to her work place,
which is a major tourist attraction in Northern California.

---

Episode Three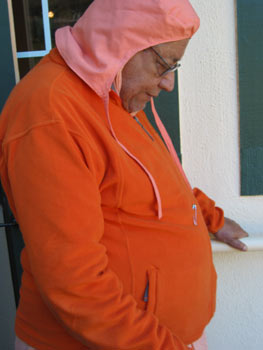 The devotees affectionately invite their Guru for a morning ride.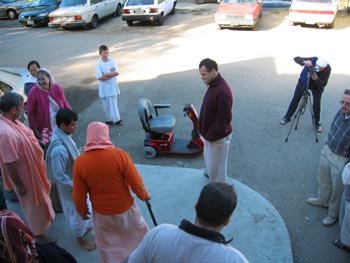 The scooter is ready.