First Day
September 14th , 2004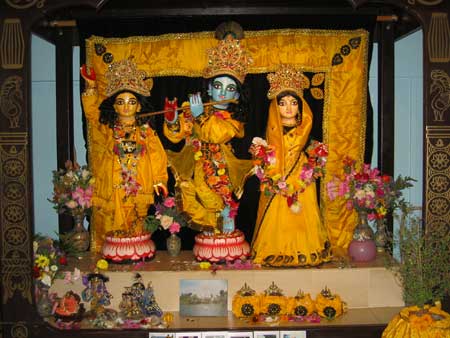 Sri Sri Guru Gauranga Gandharvika Giridhari.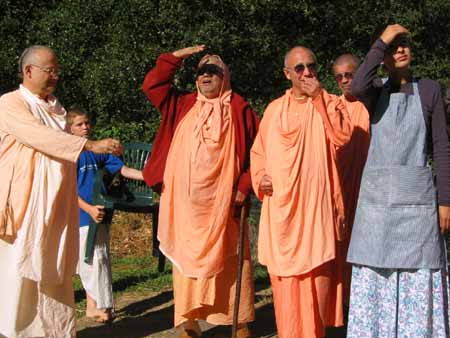 After paying homage to the Lord in the temple room, Srila Gurudeva walks out to see the orchard on the hill.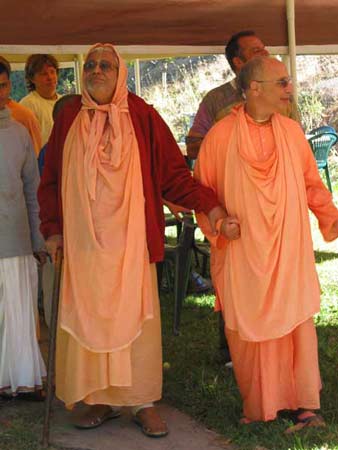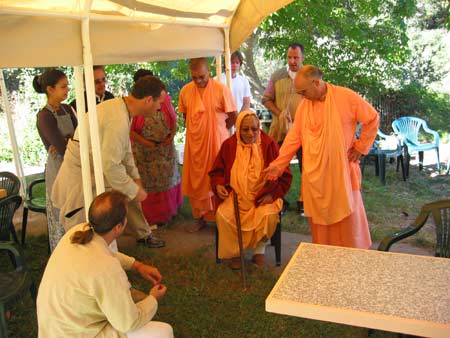 He takes rest under the shade of the prasadam tent.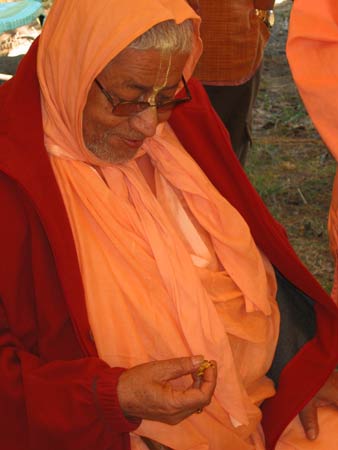 One devotee gives Srila Govinda Maharaj a walnut from the orchard. He remembers that they were Srila Sarasvati Thakura's favorite.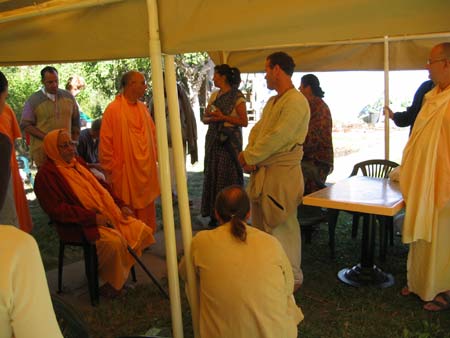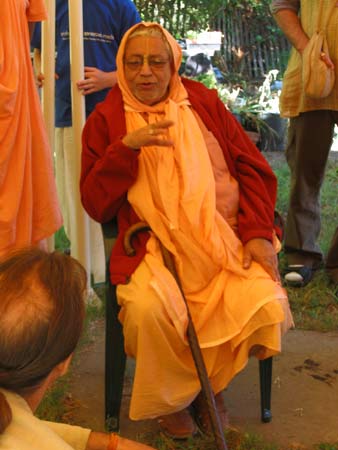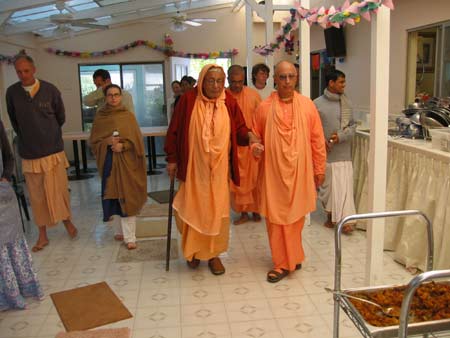 Walking through the prasadam hall.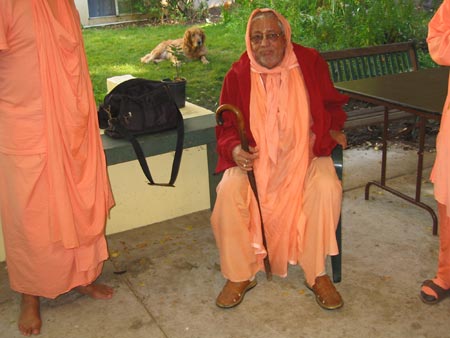 Taking rest after a short walk. He is still recovering from his journey.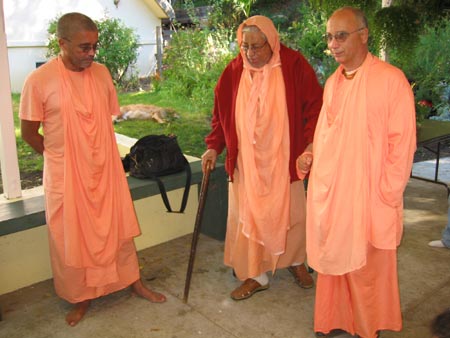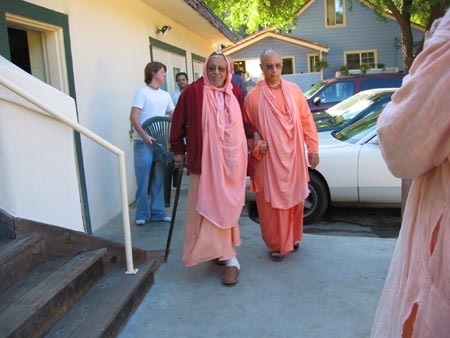 Heading towards his house, assisted by Sripad Janrdan Maharaj.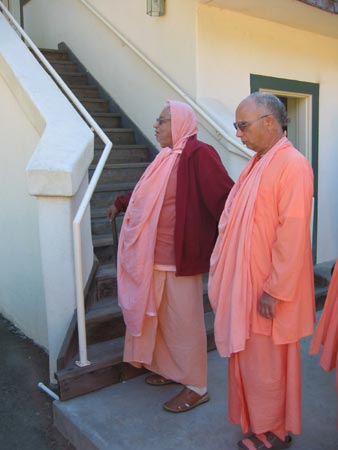 Last look at the eucalyptus trees.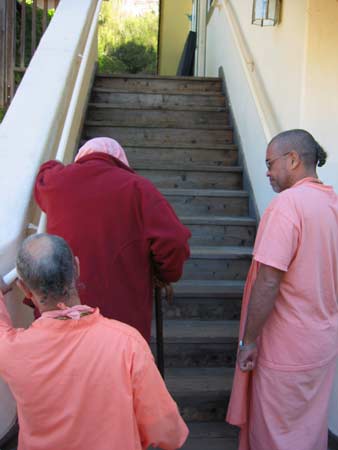 Srila Govinda Maharaj returns to his residence.